Friends Camper Hello!
Today we will give you some tips to prepare his summer in a van!
Starting in January, it is important to choose your type of van, route, rest areas, etc.
We are here to help!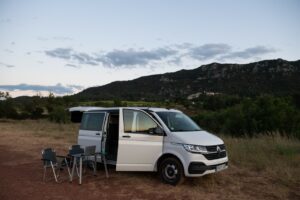 The type of van!
First, it is essential to choose a van that suits you and your expectations.
If there are only two of you, a T6 Volkswagen-style van will be ideal for a wilderness excursion.
If you are a family of 4 or less, the van T6 California can satisfy you with its 4 beds.
For a larger family or a large group of friends, you should prefer a two T6 California vans.
If you prefer the old one, we offer vintage combi rentals. The T2 camper will have no secrets for you after tasting the 70's combi.
Between idleness and childhood, everyone will be in paradise.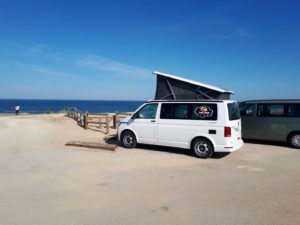 Your road trip!
After choosing your van, you have to look at the destination or destinations!
We recommend several destinations to do in summer as in winter by clicking here and here!
Nevertheless, you will have to leave with a specific plan, especially if you rent a van. Mileage is limited and therefore some areas are impossible to access.
For a summer under the sun and rocking by the ocean, Portugal remains the best option.
If you want a change of scenery while staying in our beautiful country, the southwest region is just ideal.
If your adventure dream continues, opt for a walk between lake and mountain near the Swiss Alps!
Pay attention to the mileage! Plan the way, but especially the way back.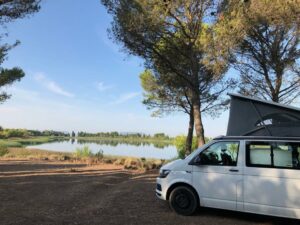 The places of rest!
Finally, choose your parking lots carefully for sleeping!
The most are the specialized and secure campsites for restful nights.
If you prefer adventure, wilderness camping can nevertheless be done in some areas, it is illegal and therefore you will not be welcome in some places.
The goal is to wake up in front of the ocean or mountains, but don't forget to respect the safety rules! Learn about the sites of the government or regions to not know more.
Pay attention to the parking lot that lowers their barrier to 1m90 or 80, the passage of the van will be impossible! Check well before you jump headfirst.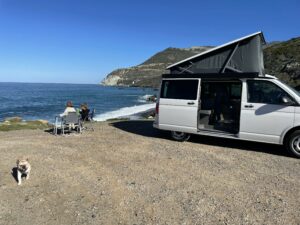 For any information about the rentals do not hesitate to contact us!
If you want to know more about our vehicles click here!
Friendly Vintage Camper !