FRIENDS CAMPEUR HELLO!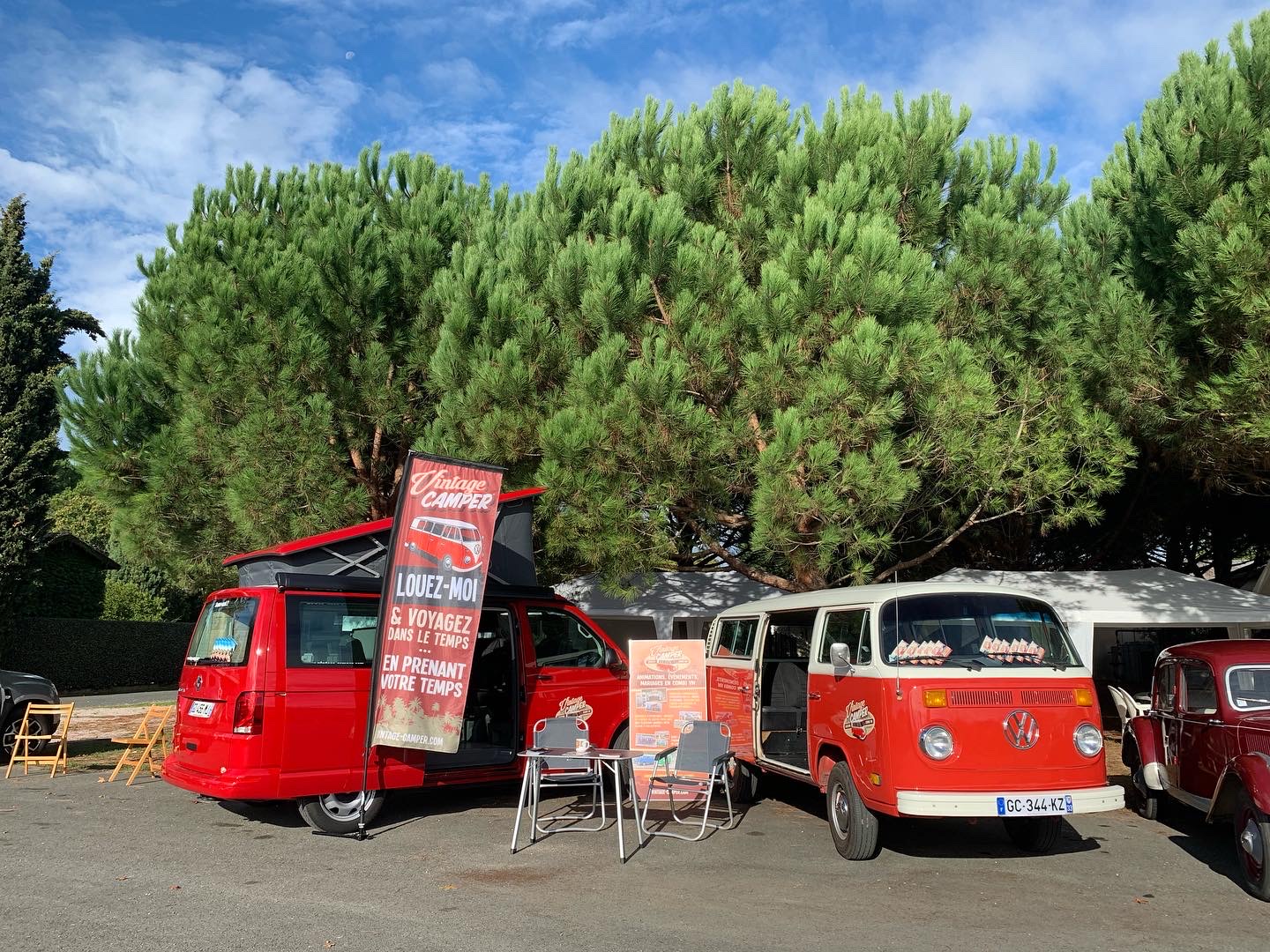 Do you hesitate to take a van during your holidays? You don't know which one to take? Do not panic we advise you on your choice.
We will first analyze the vintage combi, the iconic Volkswagen combi that is back in fashion and then look at the T6 California, the last of the fitted vans.
The combi t2 camper, the emblematic of vintage combi!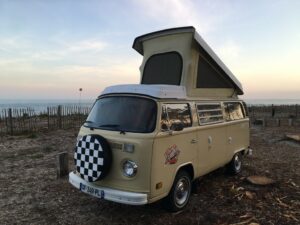 The T2 Camper from Volkswagen is the combi by reference. Dating back to the 1970s, the T2 camper is known for its design and reliability at Volkswagen. Its vintage and retro style is appreciated by fans of unusual sensation.
Indeed, T2 camper is suitable for 4 people with 4 beds, thanks to the sofa bed and the hood that opens to get a double bed in height.
With its kitchen and its small sink of time the interior of the combi is in its juice with wood and a style that we all appreciate that make us recall some memories…
if you search for sensation at the driving levels , you won't be to disappointed, with his wheel in his juice and its most innoncuous gear so lever you won't regret to trying .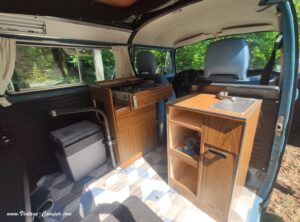 Finally, the T2 camper is easy to drive and especially simple enough to ride on all roads. Thanks to its height which is below 1.9m you can park on any parking lot.
If you want to go in a retro vehicle and in its juice, go and book it right here!
The T6 California, the comfort of the road!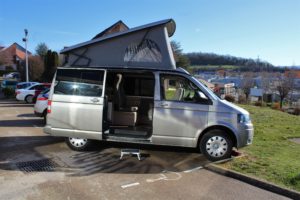 the T6 California to of Volkswagen is the last to the family. with its all comforts and its new style, you will be filled with joy..
In addition, its ease of driving is a big point, this van drives like a simple car and allows to park at any place thanks to its height of 1m8.
With its 4 beds and its hood that open electrically you will be reassured to spend the night. The layout is just perfect in kitchen thermal and storage.
Moreover, with this kind of 150-horsepower vehicle, the roads will no longer scare you. You can also stay a maximum of 3 days in the same place without problems.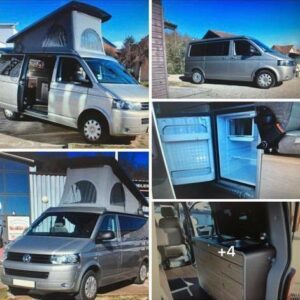 We can also note all the amenities such as the awning available on some vehicles, the chairs as well as the outdoor table. The interior layout is designed for 4 people to live in. Everything is tidy and easily accessible without disturbing the proper functioning.
The sink and stove are also provided inside.
Having air conditioning and heating, this T6 will have no secrets for you. To learn more about this vehicle click here.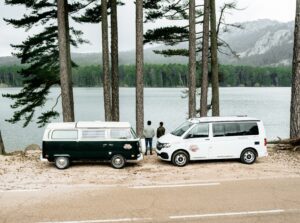 Still hesitating between vintage and recent? Take both of them!
Do not hesitate to contact us to find out more about our models and maybe rent with one of them!
Friendly Vintage Camper !