FRIENDS CAMPING HELLO!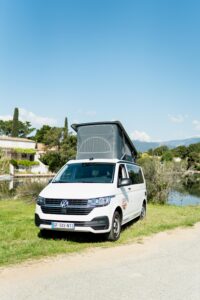 Looking for adventure smoller to discovery ? opt for the van T6 California Coast to of Volkswagen.
this Van california will be yout perfect friend for leaving in hollidays with the small smoller old. all of confortable and furnished the T6 California coast will have so to secret for you !
the Comfort in a van is possible!
despite camper more size, van significantly just yout perfect for all the roads. the T6 California just equipped with to as for leaving in hollidays. Équipped to the the gadgets for camper confortable fawless you will you in with so.
1) the equipment :
First, provide 4 beds, a double folding bed in the truck and the roof that rises to have a second double bed in the capsule that takes no place.
A capsule that rises for the sleeping place and to have more space when cooking or preparing in the truck.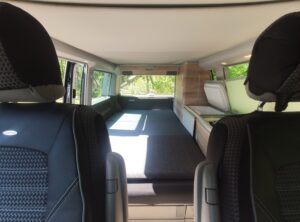 In other, provided a 10L water tank you easily use it a fews days smoller are the it . via the areas to take a stop. a solar shower just provide anything you with rent température for for all shower in verry nature. front seats that significantly a turn for to in fuul advantage of truck spaces are planned.
an indoor table just anything will to forget for the the in meals when it rains… we also find rent indoor smoller 4 outdoor chairs for the the small breakfast or the the in the nature.
In
vintage
camper
we provide the the ustensils to cook silverware, pans etc.… a tap smoller rent hob to indeed spaces so smoller equipped the anything you. Equipped to usb connection smoller having electricity for a fews days without changing location you will tighten deconnected ..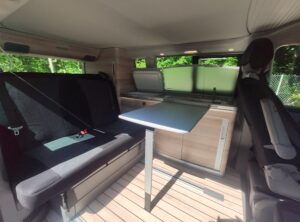 for , in van T6 California, it is indeed heating smoller equipped the fridge smoller camper or save the product planned for of hollidays to holidays .. In so several storages spaces are present in the the of to cabin.
2) the
+
of
the
vehicles:
Also, with rent height to 1.1m99 you easily pass anywhere or almost in Europe, compact smoller not very visible you will not risk anything aboard to van van california. Discreet smoller ready anything all the roads thanks anything its pound II will be your perfect ally for every road trip you plan.
Moreover, totally and anything board management of the vehicle on the tablet anything you you easily the it ..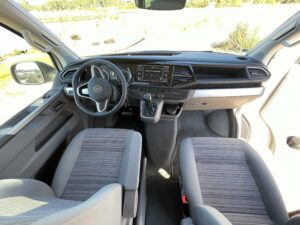 one of the big positives to van van just the rental to the a van significantly just than a anything camper van this van van just as well equipped and smoller so more possibilities so to differents to .. for rent a van click here
To learn more about our rentals and vans I let you visit our site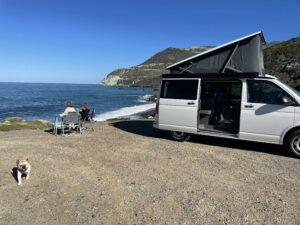 After this little description the T6 California Coast no longer scares you and waits for you to get it out of its comfort zone and make it travel!
Friendly Vintage Camper !