FRIENDS CAMPEUR HELLO!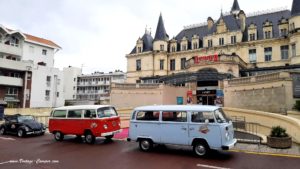 This week we wiil we at the on the advantages smoller the disadvantages of choosing a family ressort . to begin , a family lessor what is it ..
a renter considered as family just camper more renter significantly a grows thanks to the a earrings , to its regular customers and to the opinions of a restricted circle .
it is also camper renter significantly just closes to it's customers smoller offerts of services personalized.
the advantages
enough to jokes we wiil you give the advantages to leaving with camper renter family : Above all camper renter family, does its job out of passion smoller we the is out to us indeedhe knows all these models by heart he takes care of every vehicle and every detail.
therefore it does not hesite to not so anything time of explain for we explain the detail.
In addition, a family lessor also offers lower prices or at the same level of its competitors. In addition it offers personalized services, different number of days and wants to benefit its customers.
The familiar renters do not hesitate to support each other, to pass the customers if need and so try to group to do to the bigger renters.
the positive point
Therefore opting for a van rental is the family side and explanation, the transmission of the van lifer passion and the cool aspect we propose.
The disadvantages may be in terms of availability or a family lessor has fewer vehicles than a major competitor. What's harder to find for a van on a more specific date…
Moreover, the reputation of a small rental company is more complicated. Getting known is harder despite comments or reviews on the site. The referencing is more complicated what sins on the lessors little known.
Thus on some vehicles the prices can be above the market because the vehicle fleets are different and therefore less important.
We also note that on some competitors mileage or things related to vehicles change and are not similar between lessors.
Some large renters offer more attractive offers and small renters can't keep up because of their small vehicle fleets.
Finally, the small renters are the most sought after for the family aspect as well as their knowledge of the product that remains their passion.
After all its details do not hesitate to choose family renters.
To visit our site click here
Friendly Vintage Camper