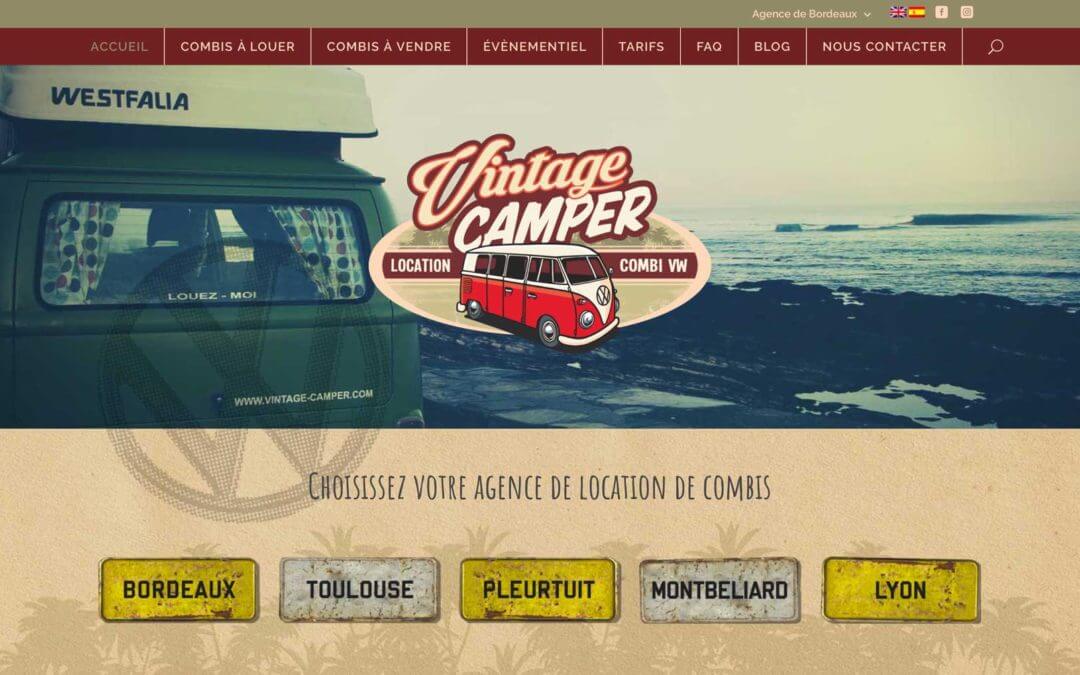 Today 17/02/2018, Vintage Camper show his new web site. You'lll still find here all the combi available for rent from every agencies with new photo galleries and a lot of information. With news, the  old blog is now directly integrated on this page. You can follow all...
Flash-back in the sixties !!!
In 1947, Volkswagen makes a van with high capacity with a lot of parts of the « bug », motor and beam…
The famous mark of development of inside Westfalia will transform it in a great camper. It will named kombi by the generation which want to discover the world. Famous for its indestructibility, the Kombi will become the symbol of flower power.
In 1968, the type 2 changes for a new shape bigger and more modern. It will not change of sympathy, vintage look or nostalgia of the kombi.
The kombi represents sixties, freedom and holidays. The VW bus Volkswagen is now a real rolling legend !!!